Huntsville Is Muskoka's Most Precious Jewel.
Three large lakes define the Huntsville area - Mary Lake, Lake Vernon, and Fairy Lake. There are countless smaller lakes as well. The Muskoka River winds its way through the city's downtown, while the Big East River empties into Lake Vernon. Arrowhead Provincial Park is also located within Huntsville's city limits.
Huntsville Is Art
Inspired by the scenery and the art colony vibe of the town, local and visiting artists flock here. Famed Canadian artist Tom Thomson and his successors, the Group of Seven painted here frequently. In fact, a Group of Seven Outdoor Gallery in Huntsville features over 40 outdoor murals celebrating the work of these Canadian icons.
Huntsville is well known for its many arts festivals, including Huntsville Festival of the Arts. Other arts activities include the annual Muskoka Novel Marathon, Film North (International Film Festival), and most recently Nuit Blanche North, produced by the Huntsville Festival of the Arts and Edge of the Woods Theatre.
A Foodies' Haven
Huntsville is well-known for its eclectic restaurant scene. Enjoy the world's best fish & chips at the old Westside Diner or consider the 5-star rated Artisan House for special occasions. What makes Huntsville interesting is its unique, one-of-a-kind, local restaurants; Spencer's Tall Trees, Main Street Local Kitchen, That Little Place by the Lights, On the Docks, 3 Guys and a Stove, Eclipse Dining Room.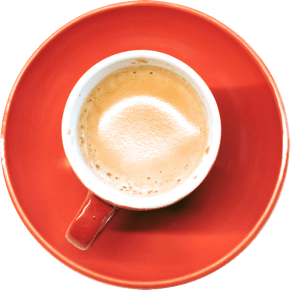 Craft Breweries Serving Up Cold Ones
Craft breweries are a big draw in Huntsville. The Huntsville Brew House and Canvas Brewing Company join area breweries like Muskoka Brewery in Bracebridge, Clear Lake Brewery in Emsdale, Lake of Bays Brewing Company and Sawdust Brewing Company in Gravenhurst, to offer crisp, unique beers that define this growing cottage industry.
RESTAURANTS / CAFES

The Artisan House
Soul Sistas
Main St. Local Kitchen
Marigold Unique Flavour
On The Docks Pub
Huntsville Brewhouse
That Little Place By The Lights
The Mill On Main
Whimsical Bakery
Seven Main Cafe
Affogato Café + Gelato
The Nutty Chocolatier
Frenchie's Crepe Cafe

ARTS & ENTERTAINMENT

Algonquin Theatre
Capitol Theatre
Muskoka Heritage Place

SHOPS & SERVICES

Artisans of Muskoka
Two Horse Gallery
Minds Alive Toy Store Huntsville
Soapstones Natural Skincare
Up North Games
Algonquin Outfitters - Huntsville
Campus Crew
Miss Lester's
Muskoka Bear Wear
Plum Loco Clothing, Main Street East, Huntsville, ON
Reflections of Muskoka
Sharpley Source For Sports
The Great Vine
Christmas Tyme
Pharmasave Huntsville
The Topiary, Shaping the Tree
Living Wood Design
Urban Rustic Living
Wooden Penny
Muskoka Jewellery Design
Huntsville's Hometown IDA Drugstore
Dog Gone Beautiful
Gus & Gigi's Pet Shoppe
Mellow Moose
Muskoka Bicycle Pro Shop
Spectacles Vision Centre
WestSide Vaper
Ahimsa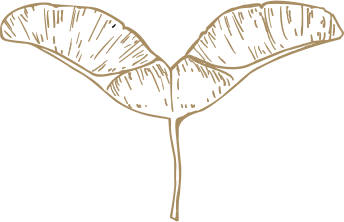 Thank You!